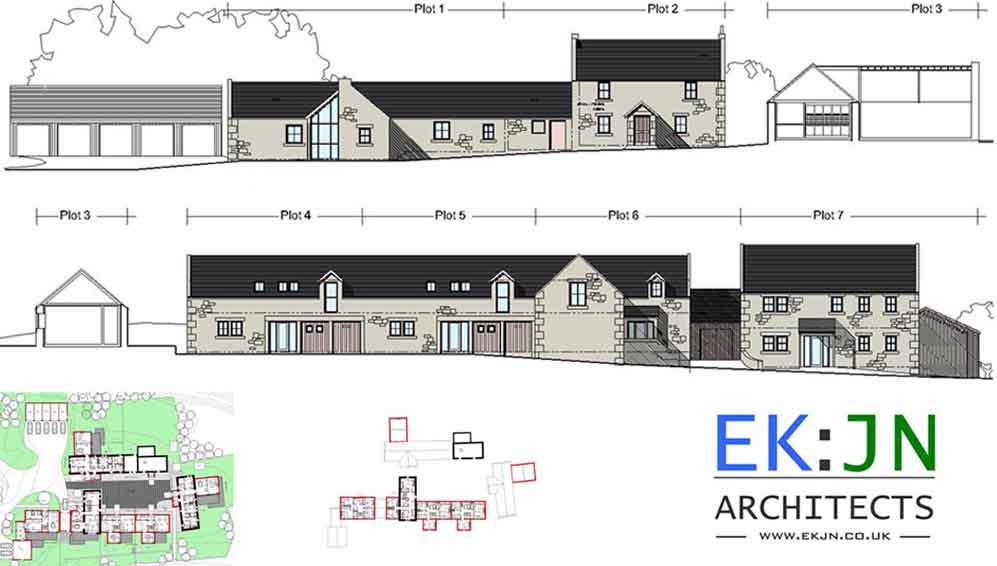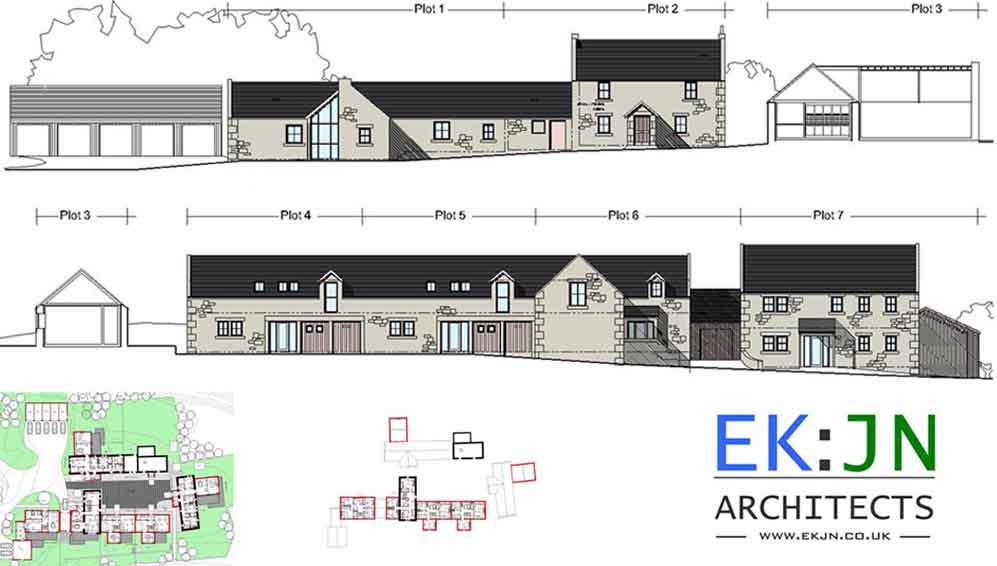 Tippetcraig Steadings, Bonnybridge
Conversion of Steadings into Dwellings

This exclusive development of seven family homes at Tippetcraig Steadings near Bonnybridge was designed in 2006.
Seven dwellings are created through the sensitive conservation of historic steadings buildings and the construction of new buildings between and adjacent to the existing structures. The buildings are grouped around a central courtyard to retain the character of the traditional steadings layout. Careful selection of materials ensure that the new additions are in keeping with the existing context, while generous glazing in the new-build elements allows for bright living spaces and a clarity of expression in the new buildings within the steadings development.