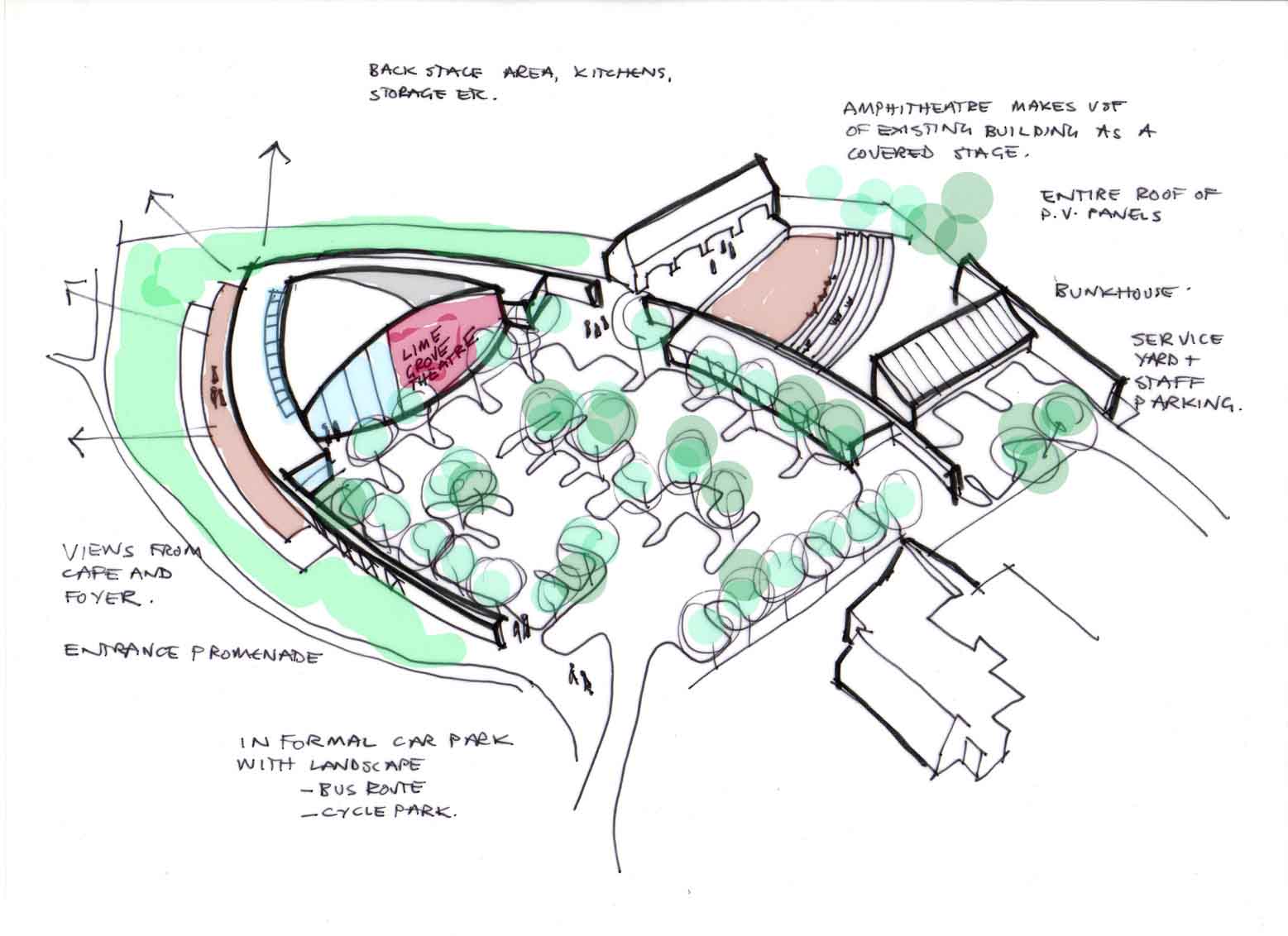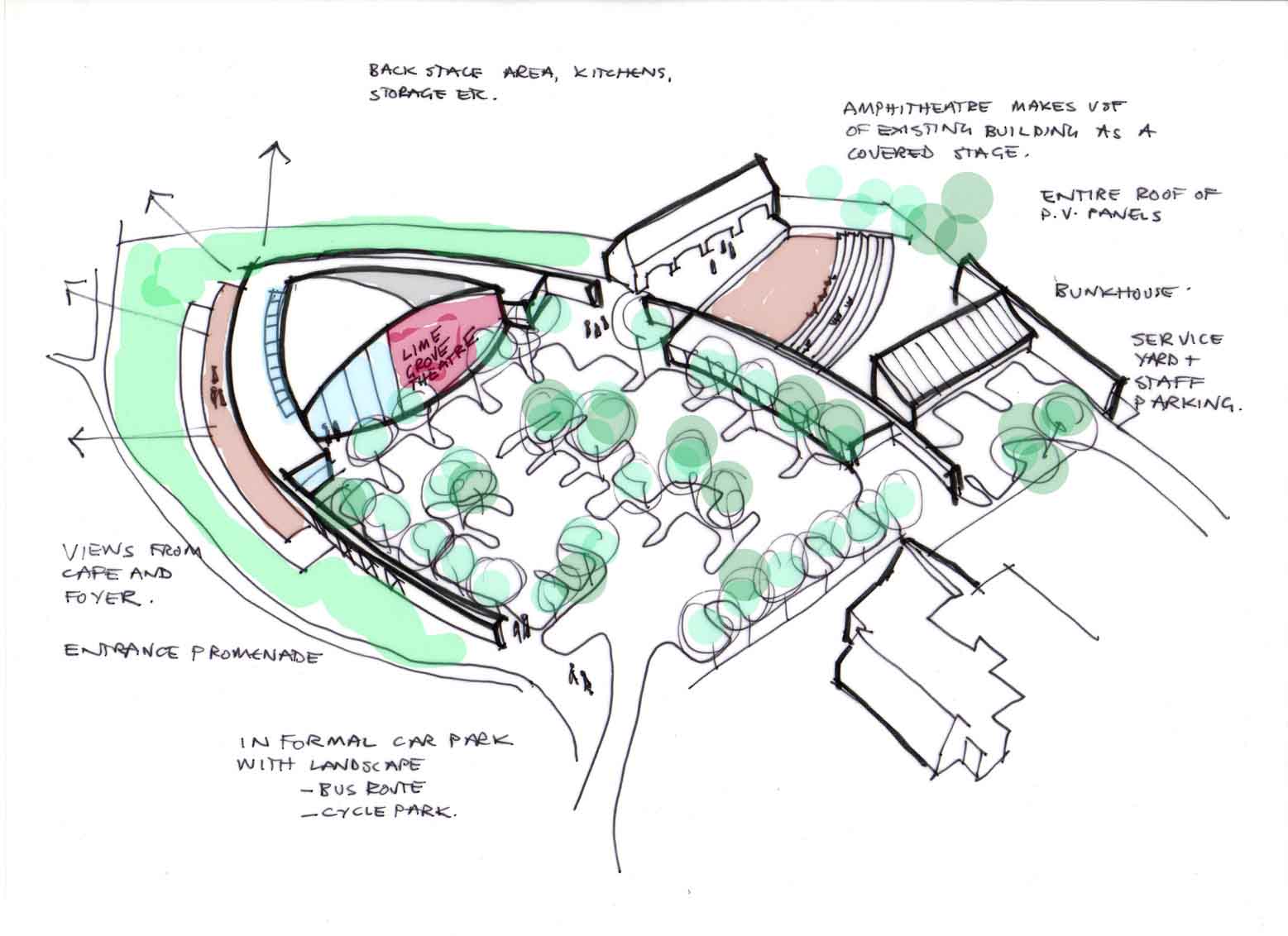 Community Hub Competition Entry
Proposals for new Theatre, Bunkhouse, Kitchen and Ampitheatre

These proposals for a new Community Hub development include a new Theatre, Kitchen, Bunkhouse and outdoor Amphitheatre. The proposals make the most of the site's topography while taking advantage of the panoramic views to the North.
Existing buildings are reused where possible, while 'back of house' and service yard areas are designed to remain hidden from the visitor experience.
Orientation is designed to maximise free energy gains with the incorporation of Photovoltaic Panels.