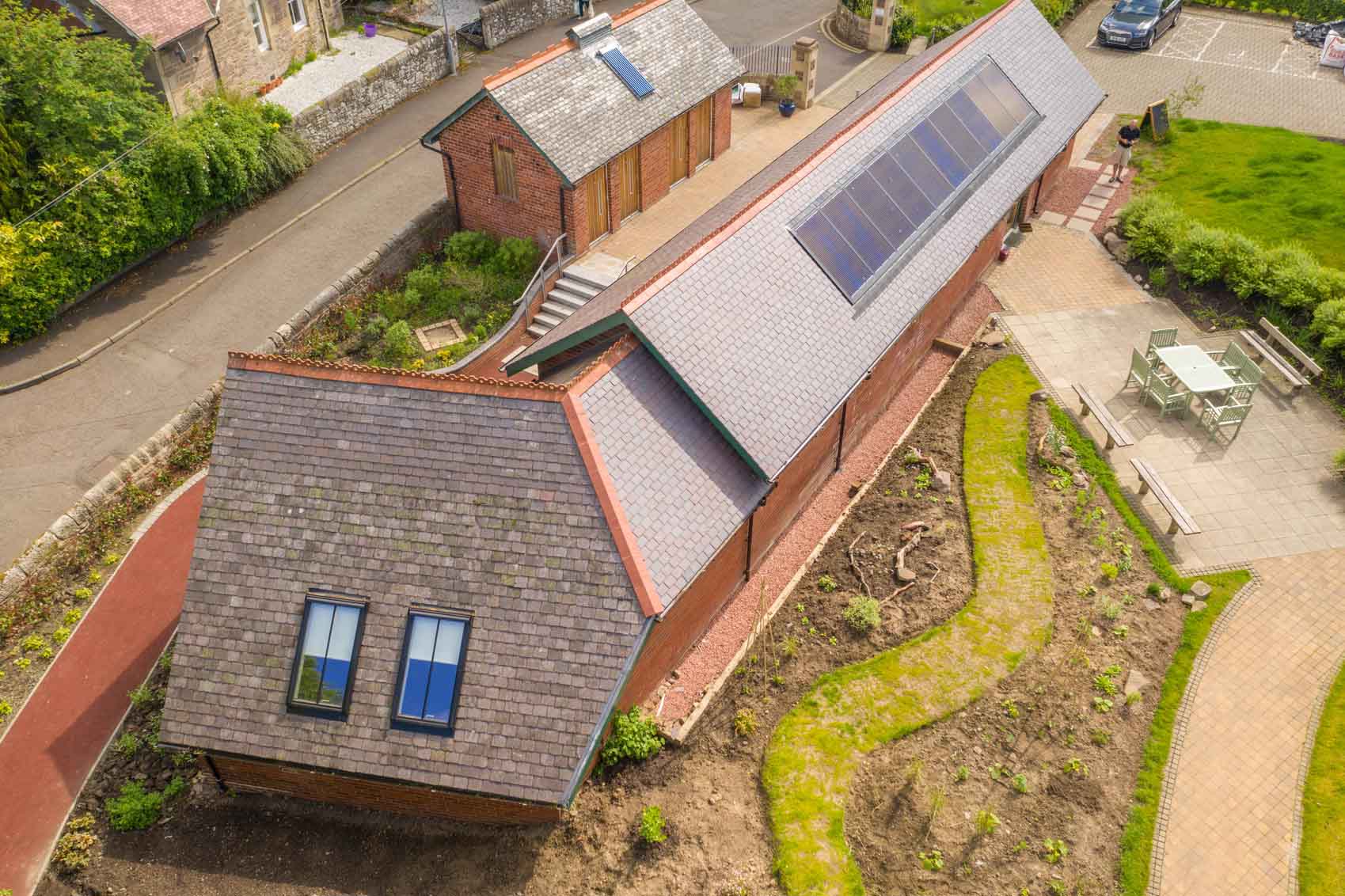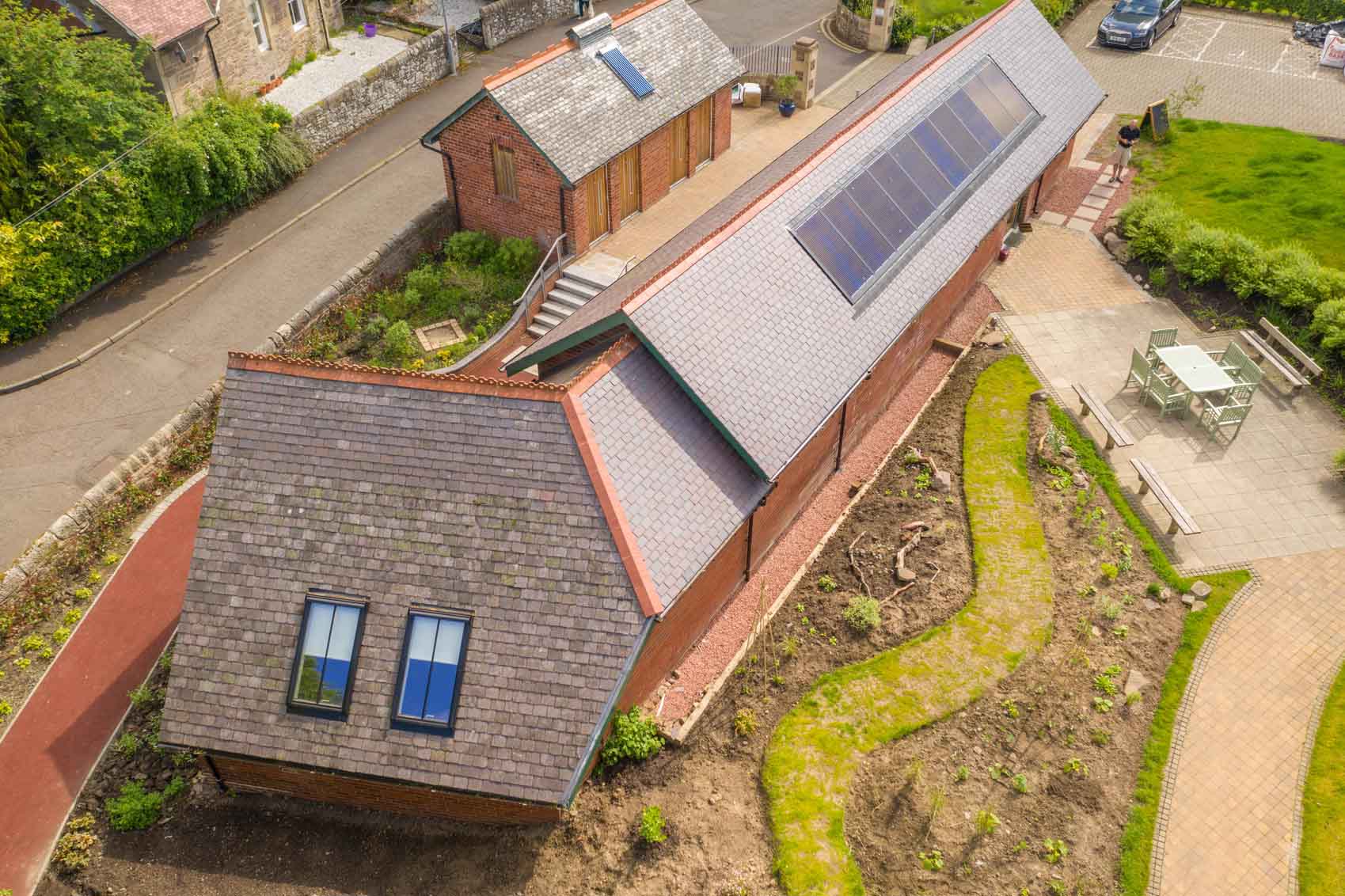 Castlebank Horticultural Centre, Lanark
Conversion and Extension of Derelict Listed Sawmill Buildings to create Horticultural Centre

Castlebank Park is one of Lanark's hidden gems. This project for the Lanark Community Development Trust involved the conversion and extension of the park's derelict Category B-listed sawmill building and surrounding landscape to create a thriving Horticultural Centre.
Polytunnels and raised beds were created on the park's disused tennis courts. The area between the tennis courts and the sawmill has been landscaped as part of the project, and the works include for improving universal access throughout the site.
Sustainable construction and technologies are used throughout: the design includes for a 3.5kW photovoltaic array and solar thermal hot water. Low energy lights, high performance windows, recycled and locally sourced materials and high standards of insulation and airtightness complete the low carbon package.
Phase 1 was completed in 2014 and was awarded Accreditation by the Royal Horicultural Society. The building was completed in 2019, with an opening ceremony in which HRH Prince Charles met the volunteers and the design team and planted a tree.
The project was runner up in the EU-wide 'Rural Inspiration' Awards in 2019, and was nominated for the 2020 MacEwen Awards, which are aimed at "buildings and landscapes which present architecture for the common good, with a clear social purpose that enhances the lives of people and the effectiveness of communities".